Holiday Let Services & Property Management in Edinburgh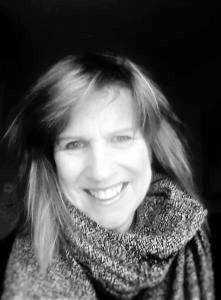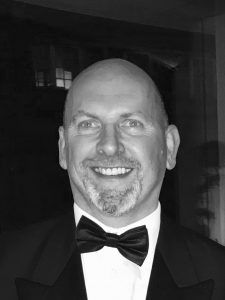 Tony Leatherbarrow – Manager
The Edinburgh Concierge Company is an award winning Property Management and Holiday Let Service company specialising in luxury properties from quirky beach cottages to Georgian houses. We support property owners across Edinburgh and the Lothians in managing their holiday let either long-term or as cover. We offer a range of management services for AirBnB and other home stay platforms as well as your own property website if you have one.
Whether your property is a much loved second home that has been in your family for generations or a beautifully designed investment apartment, we tailor our service to support, promote and manage your property in accordance with your vision for the property and your guests. We welcome guests from all over the world into our beautiful properties and owners enjoy more than average bookings, a healthy income and a first class attentive service for both guests and clients.
The guest experience is paramount. All guests staying in our properties have the opportunity to take advantage of bespoke tours with qualified Blue Badge guides, private chefs, daily housekeeping, secretarial services (ideal for people staying in the capital for business), Scottish experiences and much more. Our team is on hand to ensure that guests are happy from the minute they book, right through to the end of their stay resulting in the five star reviews we are known for.
Our Clients benefit too, unlike many management companies, you will have access to your listing at all times where you can check on bookings, and see your bookings income. All monies from bookings are paid directly from the platform into a client's bank account after every booking, no waiting for a lump sum minus commission at the end of each month We also believe that there should be no nasty surprises on our invoice, any larger costs such as maintenance incurred outside the usual monthly management and housekeeping fee will be discussed prior to work being carried out.
If you are looking for a different type of management service than most management companies offer and the guest experience is important to you, , please don't hesitate to contact us for an initial discussion on 07872 89 95 27.
Keep visiting our Facebook page for updates, reviews and much more.
MAKING MEMORIES FOR YOUR GUESTS
THE ULTIMATE REWARD
We work hard to receive those all important 5 star reviews (10 if you are with Booking.com) and thanks to our wonderful team at The Edinburgh Concierge Company, we constantly receive excellent reviews for all aspects of our management service and the guest experience. These excellent reviews along with inviting text and beautiful photographs of a listing result in quality bookings. Testimonials from all our clients are available.
One of our many Superhost properties
You can't beat this beautiful property!
This well proportioned and attractive living space floods with light through the large Victorian windows and is perfect for sitting and relaxing in at any time of the day.The apartment has every comfort you will need for an enjoyable stay in a quiet yet vibrant part of Bruntsfield, close to attractions, shops and restaurants.
INTERIOR STYLING
There are so many holiday let properties out there, that to receive the excellent reviews and more importantly the bookings, your property really does have to stand out and catch the eye of your potential guest. Similar to an interview where the interviewer has often made up his mind about the interviewee in the first 30 seconds, its the same with properties. Beautiful photographs full of colour and interesting rooms will catch the eye of a potential guest and we have found over the years that if you have a quality beautiful property, no matter what the market is doing, the property will hold its own and sell constantly for a far higher nightly rate than a similar averagely decorated cheaper property nearby. We offer a styling and advice service for holidaylet owners even if you are not with us. Please contact us for further details.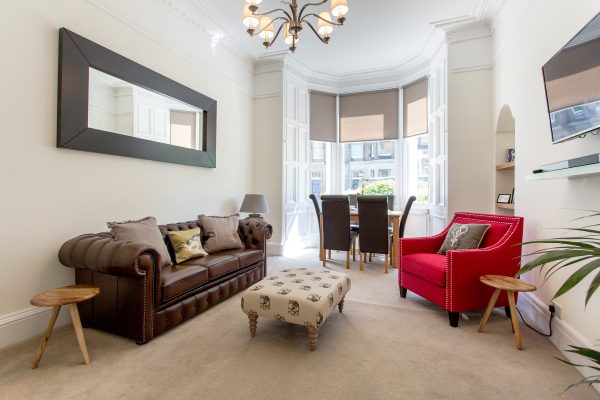 The Edinburgh Concierge Company passionately believes in the guest experience from the minute they contact us to when they leave. All our guests have the opportunity to take advantage of a number of services, Airport Pick ups, secretarial services, private tours, private chefs, hire of baby and toddler equipment, baby sitting and child care, theatre booking, restaurant reservations are just a few of the services available to our guests. a unique selling point for our clients, and a draw for guests looking to make the most of their holiday, beyond the regular home stay experience that is offered elsewhere in the Capital.
"SOME PEOPLE THINK LUXURY IS THE OPPOSITE OF POVERTY. IT IS NOT.
IT IS THE OPPOSITE OF VULGARITY."
COCO CHANEL